In April EMS welcomed digital leaders in construction to Digital Transformation in Construction event at M Threadneedle in the City of London.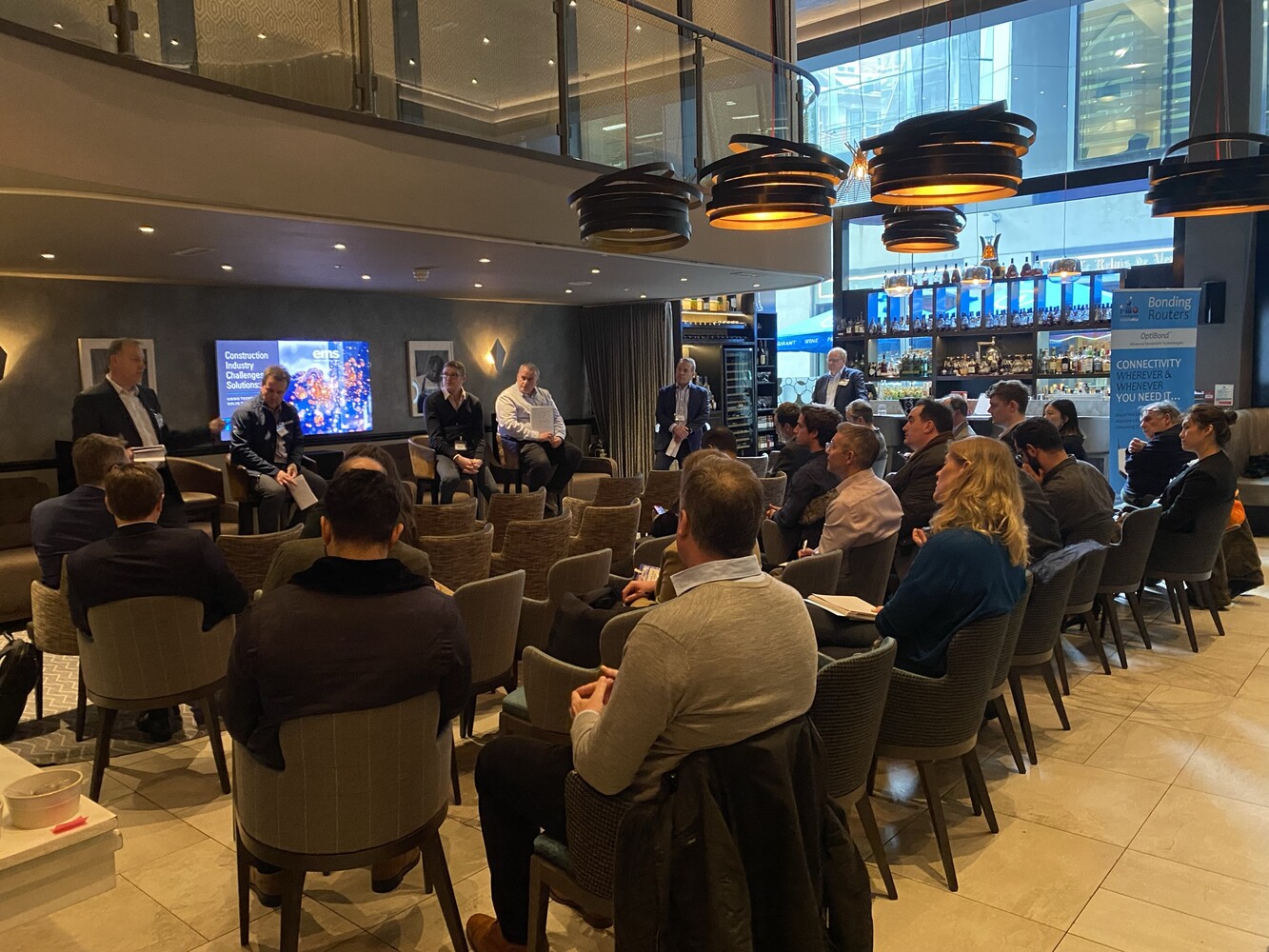 It was a packed agenda with Nokia's Simon Parry, Ferrovial's Adrian Talbot, Wates' Steve Slater and EMS' Stephen Muldowney all set to give their view on what transformation is all about now, challenges, lessons learned and proven benefits.
Andrew Lambert kicked off the afternoon welcoming guests to the EMS event. Andrew is an electrical engineer who founded EMS 21 years ago creating switches for the construction industry, making remote wifi a reality for many infrastructure and enterprise projects. He's just bought out a 5G router, the IMO 225, you can find more info on that here.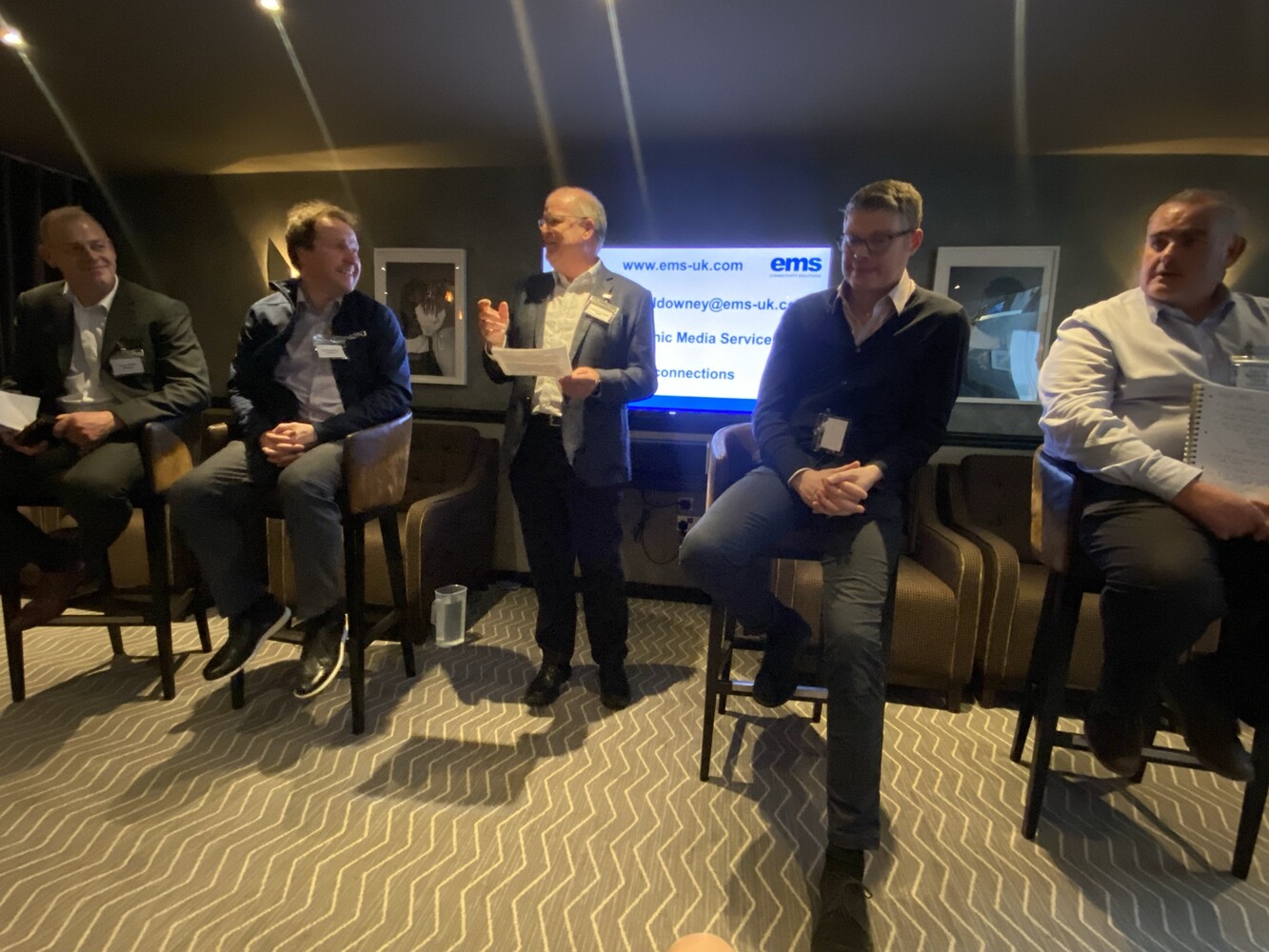 Andrew introduced keynote Simon Parry, Nokia CTO. Simon's speaking style is straight to the point, exciting and unconventional. At one point he dropped the rugged Nokia XR20 handset into a bucket of water and proceeded to make a call with it! This handset revolutionised the way Tesla identifies imported cars in the shipyard with a scanning & tracking process. With an 8MB Zeiss lens camera at less than £350, this device was getting seasoned Apple users very interested! Simon is bullish about the future but said,
"Devices continue to be the bone of contention across all the industries."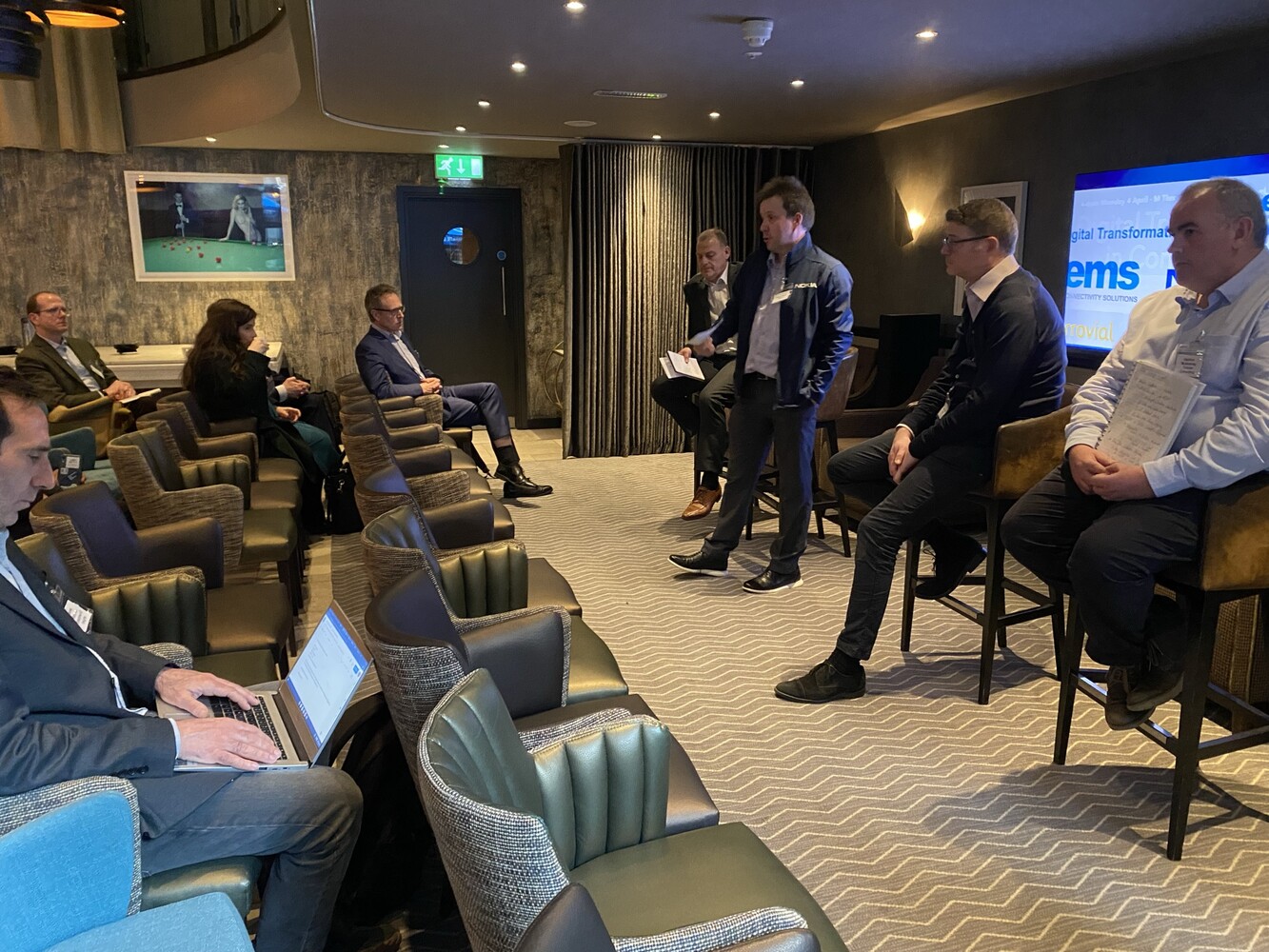 Adrian Talbot from Ferrovial led the Silvertown Tunnel project, an industry leading innovative step change project that was the first in the UK to use a private 5G wireless network. Adrian speaks as if he is talking to you personally – he is candid, honest and upfront about lessons but highlighted the requirement to get a plan and trust your team. He said,
"You need a strong and innovative procurement team if you are aiming for great results."
He spoke about a culture of collaboration and how an environment of learning quickly & changing can deliver great results.
Steve Slater from Wates who is also the Chair of COMIT Projects talked about technology challenges in construction. Steve discussed his own experiences from 20+ years in the construction industry around the challenges of getting reliable communications on construction sites and the challenges of having poor or intermittent communications on construction sites. Steve also discussed his role within COMIT Projects and the soon to be launched COMIT2 5G project that EMS along with Wates and Virgin Media O2 are the founding members. He said,
"The new group will explore the benefits of 5G, private mobile networks and LTE-M to construction organisations."
The panel was expertly moderated by Stuart Young of COMIT Projects. COMIT is a membership organisation for the construction & infrastructure industries that aims to connect, inspire and share knowledge on projects. They have some pretty major players as members and Stuart has run this organisation from the beginning. The culture is collegiate, generous when it comes to sharing info and collaborative. They regularly host COMIT 'happy hour' webinars on a Friday at 3:30pm which feature an interesting project presented in a way that gives maximum learning opportunity for attendees. The next one is on 25 March – No silver bullet: addressing the challenges of underground utility strikes, sign up here.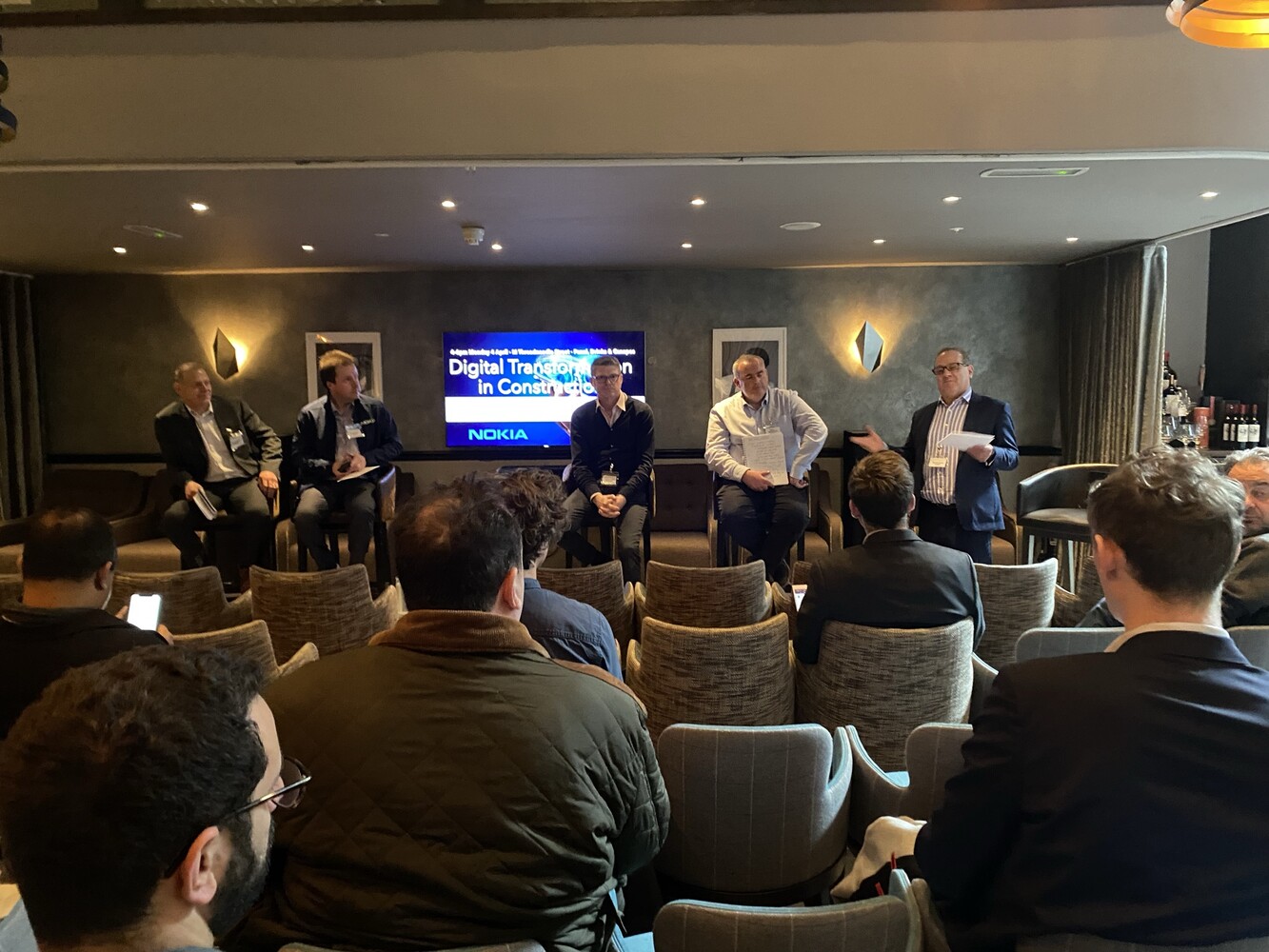 Lastly Stephen Muldowney of EMS discussed digitalisation, global examples of the use of 5G in construction and the value to the construction organisations of the use cases using 5G connectivity. Stephen outlined the slow speed of digitalisation in construction and the value of digitisation in terms of increased productivity, reduced re-work etc. Stephen then highlighted three references where 5G had been used to enable different mixed use cases with Taylor Construction, teleoperation by DOOSAN and Volvo and site safety with China State Construction Company. Finally, Stephen said,
"Construction can gain real benefits from lessons learned and projects in other industries."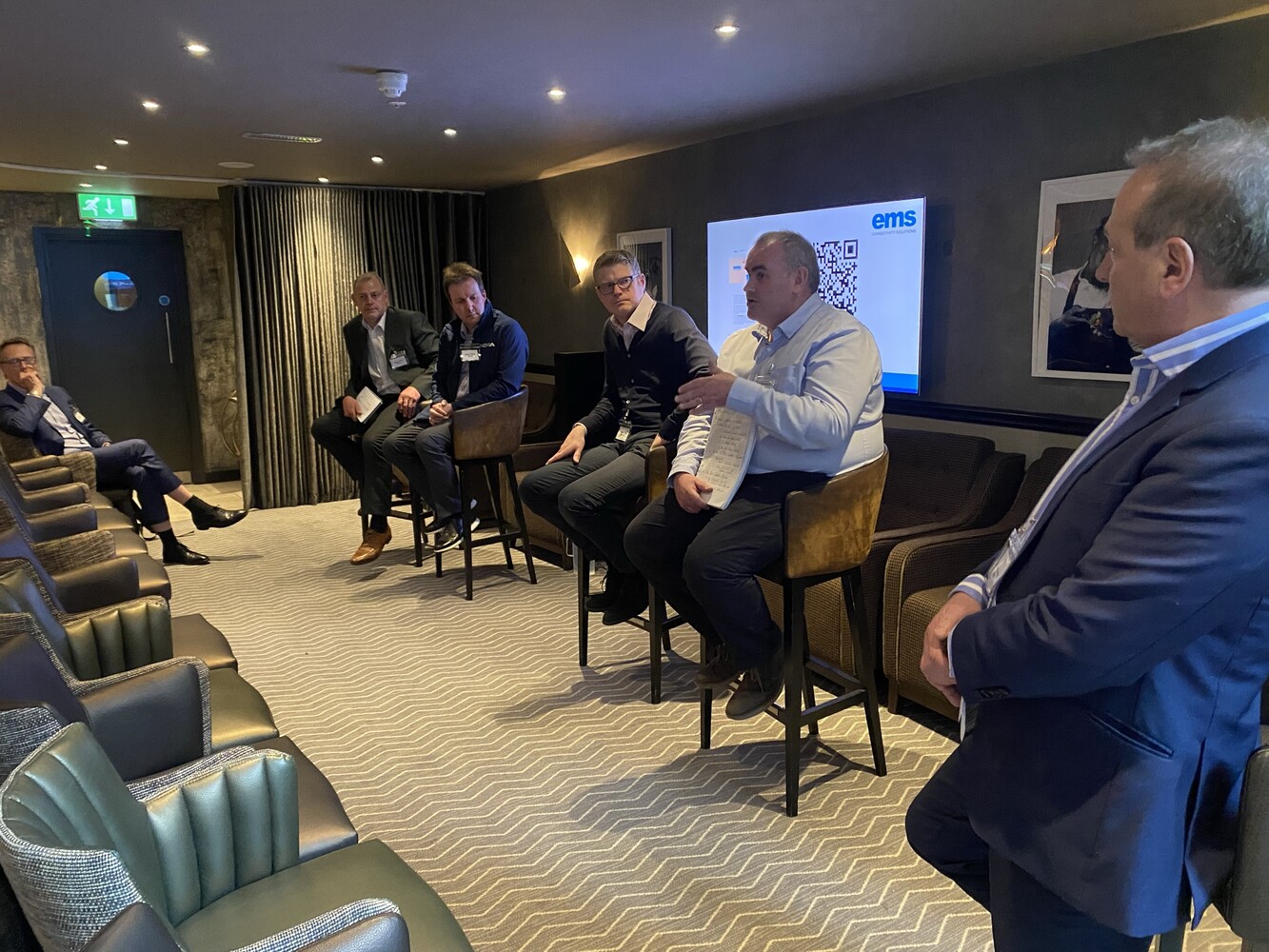 Stuart opened up the question time with a couple of quick fire questions. Stuart asked Simon Parry, Nokia what he thought would be the key use case over the next 1-2 years in construction using a private mobile network. Stuart then asked Adrian Talbot from Ferrovial why they had decided to get involved in a project that was trialling using a 5G private mobile network.
Question time was exciting with a rabble rouser by Dean Bubley (we would expect nothing less :p) on backhaul issues and connectivity options from construction sites, if gateway supporting differing wireless technologies connect to this 5G network to connect up end devices and if the AR/MR headwear or glasses have inbuilt 5G or connect to a 3rd party device that is connected via 5G.
Here's Dean Bubley's take on it all: @disruptivedean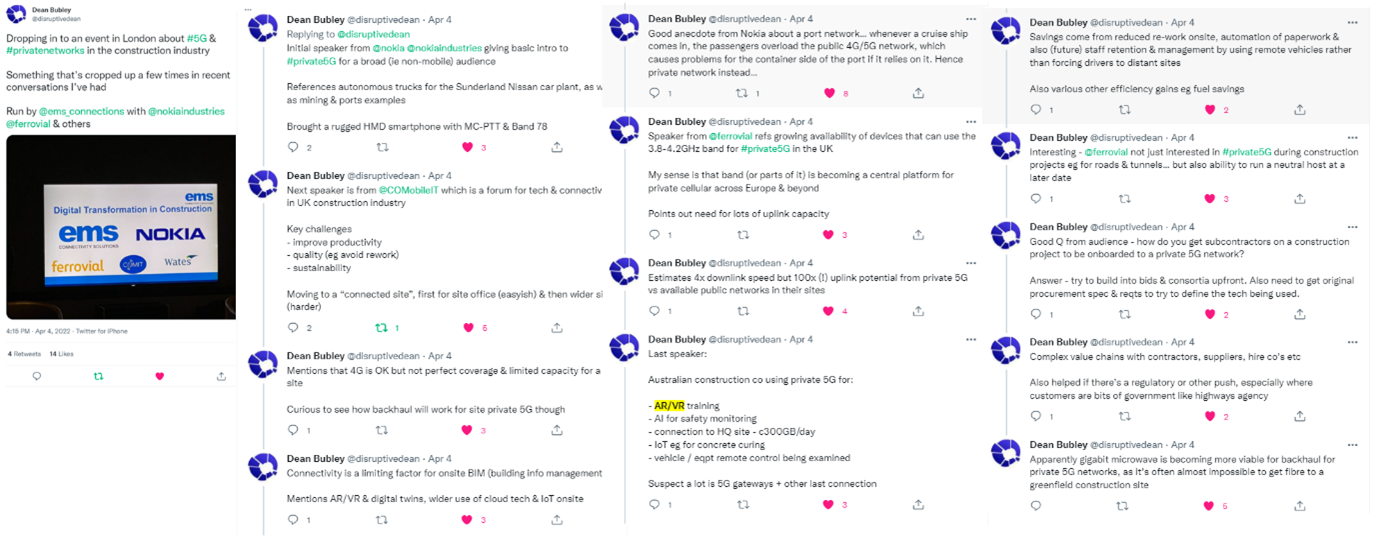 Sam Stacey from Innovate UK highlighted the differing levels of contractors on any construction site and how it is possible to ensure that all parties get access to and use the 5G private mobile network on site and how the cost for this network can be covered.
The panel closed just in time for canapes, drinks & networking.
Great to see attendees enjoying the conversations & hospitality.
EMS and COMIT are hosting a follow up London event in September: 5G in Construction here (more details soon). www.linkedin.com/events/5ginconstruction6917349309403312129
About EMS: EMS is a mobile broadband pioneer and develops and markets cloud-managed distributed SD-WAN and Edge AI Computing solutions. OptiBond® SD-WAN software uses i-MO® (Intelligent Mobile Office) edge devices combining multiple data connections, including 4G, 5G and Satellite, to provide a secure reliable data connection for remote devices. OptiEdge.AI™ platform provides real-time actionable insights, especially where the data connection from the edge to the cloud is slow or unreliable. EMS has a team of hardware and software engineers with expertise in 4G/5G, Satellite communications, AI/ML, embedded systems and application development. We have developed and own IP in SD-WAN, Cloud, Edge Computing and Edge AI.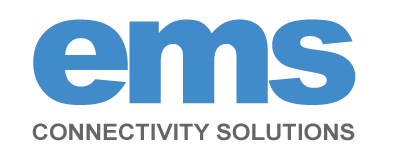 ---